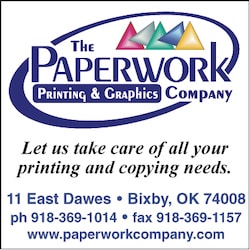 Starting his adult life and career in the United States Army, Randall Briggs taught at West Point as well as the U.S. Army Command and General Staff College. After serving his country and teaching his fellow soldiers, Randall decided to continue his love for teaching into the civilian world.
"My favorite thing about teaching is seeing students grasp new concepts or connections for the first time," Randall said.
Now in his fifteenth year with Bixby High School, Randall has taught a variety of history, including U.S. History, World History, AP U.S. History, and Military History.
"I am inspired by people who do worthy things that they did not know they could do," Randall said. "I am inspired by people who are the very best at what they do. I am inspired by people who spend their lives doing dull, difficult, and unpleasant daily tasks to take care of others."
Not only has Randall dedicated so much of his life to teaching, but he also coached the Drill Team at Wilson Middle school, and from 2009 until 2020 coached the Academic Team at Bixby.
Looking back over his career, Randall cannot point to one specific person that led him into his teaching career, but it was more of a combination of inspiration from his best teachers in primary and secondary school, as well as college and the Army.
In his free time Randall enjoys working with his basset hounds, working on his yard, reading, fixing up his Boss 302 Mustang, catching up on OU football, as well as taking his high school sweetheart turned wife on dates.