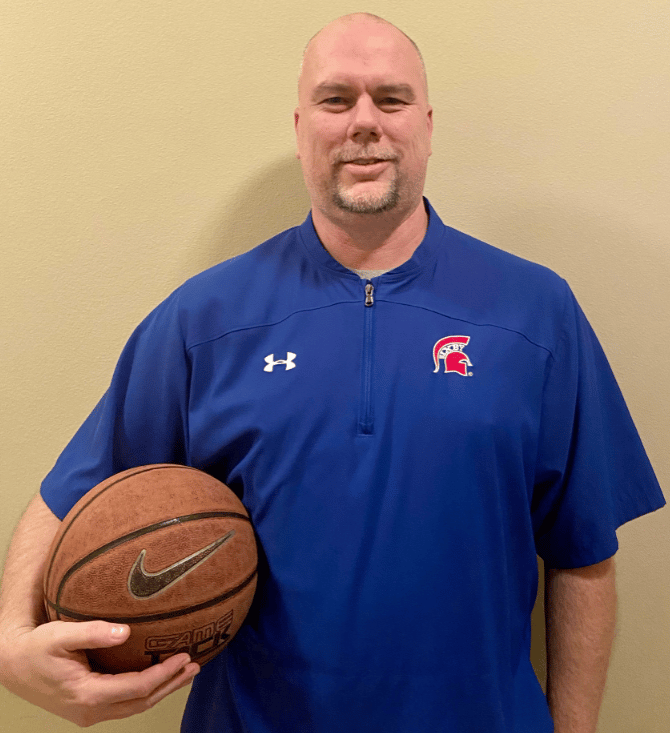 Bixby Coach of the Month Lance Kight is entering his 2nd year at Bixby as the high school's assistant basketball coach and head coach for the junior high team. All-in-all, Kight has been coaching for 23 years. Kight has always been around athletics, watching his dad, Jim, who is in the Owasso High School Hall of Fame, coach football and track & field for 30 years.
"Coaching is just in my blood," Kight said. "I grew up around it, so I didn't really know anything else because that's always been a major part of my life."
Upon graduating from Owasso high school, Kight attended the University of Central Oklahoma before starting his teaching career in the Putnam City school district. Kight's longest coaching tenure came at Sperry, as the boys' head basketball coach for a decade, where his teams made a run of four-straight state tournament appearances. In 2017, Kight decided to coach his twin daughters, Jordan and Payton, for two years as the head coach for Hilldale High School in Muskogee. Once his daughters graduated, Kight returned to coaching boys' basketball after Bixby head coach Sam Fairchild reached out to him.
"I've known Sam for 20 years now, and so he asked me to come aboard," Kight said. "I haven't been an assistant for 15 years and it's worked out at this time in my life. We're trying to implement a fast pace offense, and it's been a great fit."
Kight also teaches 7th-grade geography, a subject he's taught for 18 years. And whether it's in the classroom or on the court, Kight strives to be a role model for his students. "We've got kids coming from a single parent home, and we've got kids coming from zero parent homes," Kight said. "So, I'm just trying to be a positive influence on a daily basis. It's my passion, and it's what keeps me going into work every day."
In his spare time, Kight enjoys spending time at Lake Ft. Gibson with his two daughters and his wife of 25 years, Lisa. "I love to fish, I love to hike, and I just love being outdoors," Kight said. "It's my way of relaxing from all the craziness going on at the school and inside the gym."
To read more Bixby stories, click here.